Skip to Main Content
It looks like you're using Internet Explorer 11 or older. This website works best with modern browsers such as the latest versions of Chrome, Firefox, Safari, and Edge. If you continue with this browser, you may see unexpected results.
Where are the computers?
The selected resources machines are the 4 computers located on the first table just inside the entrance of the Business Library. They are on the side closest to the door. There are also 3 computers at the stand-up table in the Copy Center.
Research Assistance
Business reference librarians are available to answer your questions and help you with your research:
What is available on the computers?
Automotive News Data Center

**Available only in the Business Library at the selected resources computers. Access is allowed for only one user at a time. See staff at the circulation desk who will log you in.**
Provides access to data on the automotive industry including automotive and brands sales, dealerships, production, prices, and used car data.

Bloomberg

**This resource is only available in the Financial Analysis Lab in the College of Business and the Business Library on one of the Selected Resources computers to only College of Business faculty and students.**
Current and historical financial information on individual equities, stock market indices, fixed-income securities, currencies, commodities, and futures for both international and U.S. markets. Also has company profiles and financial statements, analysts' forecasts, and news.
NOTE: The Academic version has limited downloading capabilities. When using material from this database in reports and presentations, vendor contract requirements dictate that you must include the phrase, "Used with permission of Bloomberg."
What is NOT available?
Full Internet access - you may only access MSU web sites and resources.
Applications available on full applications computers.
Direct link to your AFS space. You can access it via the web only: http://afs.msu.edu.
Ask a Business Librarian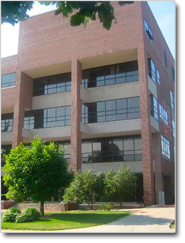 Gast Business Library
Michigan State University
Law College Building
648 N. Shaw Lane, Room 50
East Lansing, MI 48824-1300
(517) 355-3380