Skip to Main Content
It looks like you're using Internet Explorer 11 or older. This website works best with modern browsers such as the latest versions of Chrome, Firefox, Safari, and Edge. If you continue with this browser, you may see unexpected results.
Search Tips
https://libguides.lib.msu.edu/modules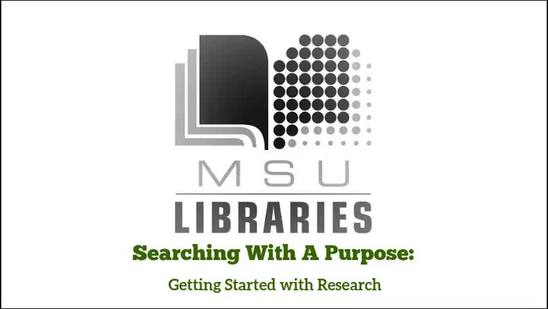 Video tutorials on that will help with the research process, from inception to completion.
Online Encyclopedias
Oxford Bibliographies Online

This link opens in a new window

A great place to start any research project. Carefully selected resources from experts in most fields of study.

Gale Virtual Reference Library

This link opens in a new window

Includes over 200 reference works in the humanities, social sciences, and the sciences.
Oxford Reference Online

Contains online versions of dictionaries and encyclopedias previously published in paper by Oxford University Press.

Oxford English Dictionary Online

The Oxford English Dictionary is the accepted authority on the evolution of the English language over the last millennium. It is an unsurpassed guide to the meaning, history, and pronunciation of over half a million words, both present and past.