Skip to main content
It looks like you're using Internet Explorer 11 or older. This website works best with modern browsers such as the latest versions of Chrome, Firefox, Safari, and Edge. If you continue with this browser, you may see unexpected results.
Appropriate Sources
Practitioner journal examples
Supply Chain Management Review
Harvard Business Review
Business Horizons
Practitioner website examples
Academic journal examples
Journal of Business Logistics
Production and Operations Management Journal
Interfaces
California Management Review
Introduction to Company Research
When researching a company, it is important to know whether it is public, private or a subsidiary of a larger company.
Public companies are the easiest to research. The U.S. Securities and Exchange Commission requires them to provide detailed information on a quarterly basis and must also issue annual reports.
Subsidiaries of public companies can be difficult to research because the parent company is not required to report on each of them individually.
Private companies are not required to release any information about themselves and are therefore more challenging to research.
General Information
Use Corporate Affiliations to find out if your company is the Parent, whether it is Public or Private, and where it is headquartered. Parent companies that are publically owned in the United States will generally be easier to research.
Also look for their Products, and Hierarchy, to learn more about the company.
CorporateAffiliations.com

**Access is allowed for only five users at a time.**
Contains corporate information on major US and international public and private companies. It is good for corporate hierarchy, competitors, products and brands, company advertisers and auditors, and listings of executives and board of directors.

IBISWorld

Offers key statistics and analysis for over 700 U.S. industries, with coverage down to the seven-digit NAICS code, along with in-depth analysis for over 70 global industries and 200 industries in China and Canada. Includes life cycle analysis, barriers to entry, market share, and basis of competition.
Finding Books
Use the company name in addition to key search terms
Using those search terms, enter one at a time into the "Search Plus" search box on the Main Library's home page
Using the keys on the left hand side, narrow in on "Books/Ebooks" under, and narrow in on "Publication Date" to include only titles written after 2008
Finding Articles
First, go to the MSU Libraries Main Home Page, and under the Search Box, click on "Advanced Search"
Using Advanced Search, you can look for articles in specific publications. Enter your search term into the top All Fields Box
In the next box, enter the name of the publication you want to search, also changing the dropdown to "Publication Title". You can continue entering the names of different publications, making sure to select "OR" after each selection.
When you've entered your information, it should look something like this:
Hit Search and you can see your results. Narrow your options with the fields at the left, or use the back button to change your search.
If you're having trouble finding articles, consider expanding your search with more key terms, or expanding the number of journals you are searching.
Ask a Business Librarian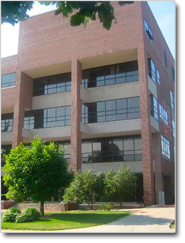 Gast Business Library
Michigan State University
Law College Building
648 N. Shaw Lane, Room 50
East Lansing, MI 48824-1300
(517) 355-3380