Skip to Main Content
It looks like you're using Internet Explorer 11 or older. This website works best with modern browsers such as the latest versions of Chrome, Firefox, Safari, and Edge. If you continue with this browser, you may see unexpected results.
Ask a Business Librarian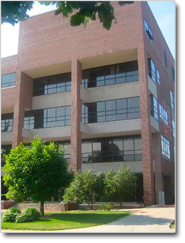 Gast Business Library
Michigan State University
Law College Building
648 N. Shaw Lane, Room 50
East Lansing, MI 48824-1300
(517) 355-3380

Finding Articles and Interviews about Executives
Search using key words such as your executive's name, such as Michael Dell. Or combine the executive's name with the words interview or biography.
Business Source Complete - Business Searching Interface

This enhanced business searching interface of BSC provides easy access to full text company financial data, investment research reports, industry reports, market research reports, country reports, company profiles, SWOT analyses, and more.

ProQuest One Business

Provides access to articles in scholarly, peer-reviewed business journals, trade journals and business news publications. Includes the full-text of the Wall Street Journal, the Financial Times and the Economist. Also has videos, ebooks, and company, industry, and country reports from providers such as Fitch Solutions and Economist Intelligence Unit, and analyst reports from J.P. Morgan.

Nexis Uni

A comprehensive resource for U.S. and international companies as well as newspaper articles, transcripts and web news worldwide, along with legal materials from U.S. and international jurisdictions. **To use Company Dossier, pop up blocker must be turned off.**

To construct and download in bulk full text corpora derived from newspapers, newswires and legal and trade publications from this database database, use

Text Assembler

.
Identifying People within the Company - CEO/President/VPs/Officers, etc.
These resources will help you find key employee information such as positions within a company and biographies for selected executives.
Also search for articles!
Finding Books/Biographies about Executives
To find books about executives, search the library catalog. Search using the name of the executive and the term biography.
Library Catalog