Skip to Main Content
It looks like you're using Internet Explorer 11 or older. This website works best with modern browsers such as the latest versions of Chrome, Firefox, Safari, and Edge. If you continue with this browser, you may see unexpected results.
Ask a Business Librarian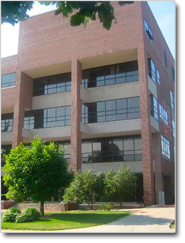 Gast Business Library
Michigan State University
Law College Building
648 N. Shaw Lane, Room 50
East Lansing, MI 48824-1300
(517) 355-3380

Harvard Business Review Case Studies
You may find some records in the Business Source Complete Database for Harvard Business Review Case Studies. If the full text of the case study is not available then the library has not purchased the content. Case studies may be purchased from the Harvard Business Review Store.
Example: Apple: Privacy vs. Safety? (2018)
MSU-Accessible Case Studies
Other Business Case Studies
UVA Darden Business Case Studies

Over 200 case studies covering accounting, marketing, leadership, and more. PDF downloads cost ~$7

The Case Centre

Over 61,000 cases covering all aspects of national and international business. PDF downloads cost ~$5. Also includes some free cases.