Skip to Main Content
It looks like you're using Internet Explorer 11 or older. This website works best with modern browsers such as the latest versions of Chrome, Firefox, Safari, and Edge. If you continue with this browser, you may see unexpected results.
Additional Assistance
Business Communications Center (BCC) via The Writing Center

The BCC satellite is a collaboration between the Eli Broad College of Business and the MSU Writing Center. They provide all students on campus with resources to strengthen their written and oral communication skills through one-on-one consultations. We can help with any project, including: business plans, resumes, group projects and presentations.

The Writing Center

Provides one-on-one and group writing consultations, various writing-specific workshops, as well as writing groups for graduate students and faculty. They have locations across campus.
Ask a Business Librarian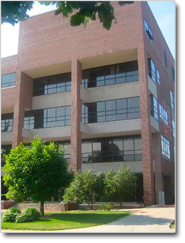 Gast Business Library
Michigan State University
Law College Building
648 N. Shaw Lane, Room 50
East Lansing, MI 48824-1300
(517) 355-3380