Skip to Main Content
It looks like you're using Internet Explorer 11 or older. This website works best with modern browsers such as the latest versions of Chrome, Firefox, Safari, and Edge. If you continue with this browser, you may see unexpected results.
Where are the computers?
The selected resources machines are the 4 computers located on the first table just inside the entrance of the Business Library. They are on the side closest to the door. There are also 3 computers at the stand-up table in the Copy Center.
Research Assistance
Business reference librarians are available to answer your questions and help you with your research:
How do I save documents?
Due to the limited capabilities of the selected resources machines, you cannot save documents to My Documents, the desktop, or AFS space. The only way you can save items and take them with you is to use a flash drive or burn them to a CD or DVD.
Ask a Business Librarian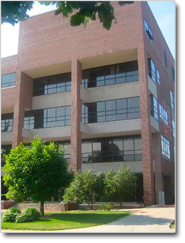 Gast Business Library
Michigan State University
Law College Building
648 N. Shaw Lane, Room 50
East Lansing, MI 48824-1300
(517) 355-3380