Skip to main content
It looks like you're using Internet Explorer 11 or older. This website works best with modern browsers such as the latest versions of Chrome, Firefox, Safari, and Edge. If you continue with this browser, you may see unexpected results.
Ask a Business Librarian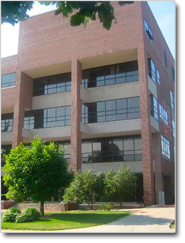 Gast Business Library
Michigan State University
Law College Building
648 N. Shaw Lane, Room 50
East Lansing, MI 48824-1300
(517) 355-3380

Finding Articles from a Reference Citation
I have my citations, so where are the articles?
To find articles when all you have is the details in a cited reference, you will need to search the Library Catalog for the title of the journal you need.
The results will to tell you whether or not the library subscribes to the journal and has the issue that you need, in a print or digital format. Remember: search the name of the journal, not the title of the article.


I found the journal listed in the library catalog, so how do I know if you have the issue that I need?

Click the journal name to see the whole catalog record. For printed journals, the section "LIBRARY HAS" shows the range of volumes/issues and years available in the MSU Libraries .You will also see the call number and a location (such as the "Main Library" stacks or a branch library). For an online journal there will be a link labeled "Full text available from..." or "Connect to..." and the years available will be included.



Where can I find print journals, magazines, and newspapers?

Current issues of many magazines, journals and newspapers are arranged alphabetically by title in the Current Periodicals in the Business Libary. Earlier issues of journals and magazines typically are bound and shelved in the stacks (with books on the same subjects) by call number.



I didn't find the name of the journal I need in the catalog, so how can I get the article?

If the MSU Libraries do not have electronic or print access to the journal you need, you can ask the library to request a copy of an article from another library, free of charge. To make requests from another library, please see Request Non-MSU Materials. Note: you will need the whole citation (author, article title, journal title, volume, date, pages) to complete the necessary request forms.