Skip to main content
It looks like you're using Internet Explorer 11 or older. This website works best with modern browsers such as the latest versions of Chrome, Firefox, Safari, and Edge. If you continue with this browser, you may see unexpected results.
Video tutorials on searching
Searching for Literature

MSU Libraries' video tutorials on how to Search With a Purpose, and how to Evaluate Information Online
How and When to Cite Sources
Video Tutorials on Citations

How to create "APA" citation, "MLA" and Chicago Manual of Style. Usually a professor will tell you which citation style they want. If they don't care (take your pick as long as they are done correctly) then choose whichever you want. Hint -- I prefer citation styles that allow you to spell out the author's first name - try Chicago!
MSU Main Library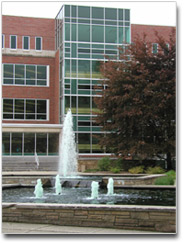 Printing and Copying
MSU Print

How to print to campus printers from a computer or your own laptop.

Hollander MakeCentral

Located on 2nd floor, West wing. At Hollander MakeCentral, you can pay for printing with cash, print posters, scan, fax, and more.
Subject Guide
Kathleen Weessies