Skip to main content
It looks like you're using Internet Explorer 11 or older. This website works best with modern browsers such as the latest versions of Chrome, Firefox, Safari, and Edge. If you continue with this browser, you may see unexpected results.
Ask a Business Librarian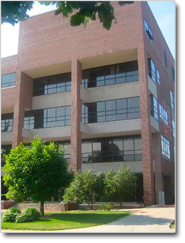 Gast Business Library
Michigan State University
Law College Building
648 N. Shaw Lane, Room 50
East Lansing, MI 48824-1300
(517) 355-3380

SWOT Analysis
MarketLine

Contains over 30,000 companies, 3,500 industry profiles, over 110 country profiles, over 50,000 financial deals reports along with over 60,000 news articles, and over 2,500 company SWOT analyses. They also have case studies. Industry profiles include Porter's Five Forces.

Passport GMID (Global Market Information Database)(via Euromonitor)

The Global Market Information Database (GMID) is an integrated on-line information system providing key business intelligence on countries, companies, markets and consumers.

Business Source Complete

Provides access to articles in scholarly, peer-reviewed business journals, trade journals and business news publications. Includes the full-text of the Harvard Business Review. Also includes company profiles, investment research reports, industry reports, market research, country reports, SWOT analyses, and more.