Skip to Main Content
It looks like you're using Internet Explorer 11 or older. This website works best with modern browsers such as the latest versions of Chrome, Firefox, Safari, and Edge. If you continue with this browser, you may see unexpected results.
Ask a Business Librarian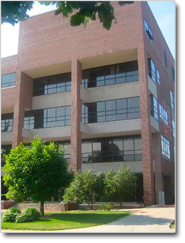 Gast Business Library
Michigan State University
Law College Building
648 N. Shaw Lane, Room 50
East Lansing, MI 48824-1300
(517) 355-3380

Company Financial Ratios
Mergent Online

This link opens in a new window

Provides comprehensive company data for U.S. and International public and private companies. Mergent is good for finding company financials, SEC filings (US only) current and historical annual reports for U.S. and International public companies, stock information, and executive information. It also has company history, competitors, company ownership (i.e. institutional holdings, insiders, etc.), corporate calendar, company news, industry profiles, and country profiles. ***To search the private companies, select D&B Private Company Database. Includes separate tabs for Mergent Supply Chain, Mergent Bond Viewer, and Mergent Investext.***

Nexis Uni

This link opens in a new window

A comprehensive resource for U.S. and international companies as well as newspaper articles, transcripts and web news worldwide, along with legal materials from U.S. and international jurisdictions. **To use Company Dossier, pop up blocker must be turned off.**

To construct and download in bulk full text corpora derived from newspapers, newswires and legal and trade publications from this database database, use

Text Assembler

.
Industry Ratios
Financial ratios are a useful method for measuring a company's performance against other companies in an industry as well as measuring industry performance.
BizMiner

This link opens in a new window

Provides composite financial analysis, including detailed balance sheets, covering a very wide range of industries and U.S. geographies up to the national level and down to zip code.

eStatement Studies

This link opens in a new window

RMA's eStatement Studies financial risk ratio benchmarks and industry default probabilities and cash flow measures.

Mergent Key Business Ratios

This link opens in a new window

Provides access to D&B's industry benchmarking or ratios data. Historical information is also available in Mergent Archives.
Industry Norms and Key Business Ratios

HF5681.R25 (call numbers vary by volume, Reference)
From Dun & Bradstreet, this series provides ratios across several industries including retailing, manufacturing, finance, agriculture, mining, transportation, and many more.

Almanac of Business & Industrial Financial Ratios

HF 5681 .R25 A4 (Reference)
Based on tax returns, this is a good source of corporate performance information organized by industry.

RMA Annual Statement Studies

HF5681.B2 R6 (Reference)
A publication of composite data on the manufacturing, retailing, wholesaling, service, agricultural and contracting industries. Common-size financial statements and key ratios are presented for each industry.