Skip to Main Content
It looks like you're using Internet Explorer 11 or older. This website works best with modern browsers such as the latest versions of Chrome, Firefox, Safari, and Edge. If you continue with this browser, you may see unexpected results.
Map Resources
Most geology maps are located in the MSU Map Library, located on the 2nd floor of the main library's east wing. Generalized small-scale maps are more likely to be located in the flat map cabinet drawers. Larger scale maps, such as those issued in series by USGS and the state geological surveys, are more likely to be folded in envelopes and located in the folded maps collection on the east end of the floor. The folded items can all be found through a title or keyword search in the Online Catalog. Maps in the map cabinets are less likely to be catalog, but are arranged geographically.
Many geologic maps of the US are available online here:
Many geologic maps of Canada are available online here:

Please contact the Maps and Geosciences Librarian, Kathleen Weessies, for assistance in locating items.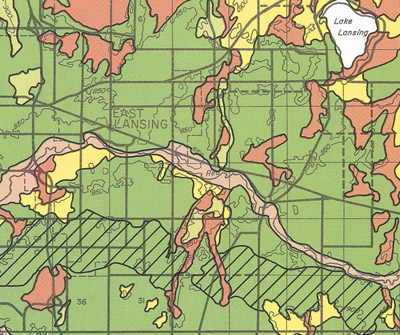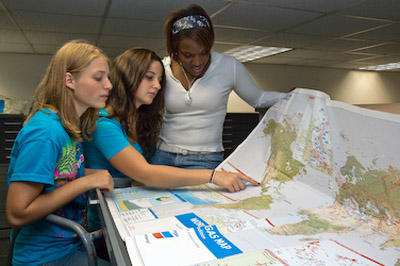 Subject Guide
Kathleen Weessies