Skip to Main Content
It looks like you're using Internet Explorer 11 or older. This website works best with modern browsers such as the latest versions of Chrome, Firefox, Safari, and Edge. If you continue with this browser, you may see unexpected results.
2021-2022 Muslim Journeys: Encounters
My First and Only Love

by

with the novel's translator Dr. Aida Bamia
Tuesday March 22, 2022, 7-9pm hybrid (MSU Main Library Green Room and Zoom)

"The latest novel from renowned Palestinian writer Sahar Khalifeh, a deeply poetic account of love and resistance through a young girl's eyes…. Set in the final days of the British Mandate, Sahar Khalifeh spins an epic tale filled with emotional urgency and political immediacy."
–Hoopoe, an imprint of AUC Press

Aida Bamia is a literary translator and professor emeritus of Arabic language and literature at the University of Florida in Gainesville, where she lives.
Register here (free) to attend this hybrid event
To find a copy of this book, use one of the following methods:
Reserve at MSU Main Library Patron Services desk, print and e-book. Note that Community Borrowers may borrow Reserve books. The link to the e-book is restricted to current MSU students/faculty/staff.
Public library users: try hoopla
Purchase at a 20% discount from Everybody Reads in Lansing and Schuler's in Okemos
Presented by MSU Muslim Studies Program and MSU Libraries.
Co-sponsored by the Islamic Society of Greater Lansing, Truth Racial Healing & Transformation of Metro Lansing, and LATTICE (Linking All Types of Teachers to International Cross-Cultural Education).
An Early Modern Anglo-Muslim Archive: Cross-Cultural Encounters and Identity Formations
with Professor Jyotsna G. Singh (Department of English)
Friday March 4th 11:30 to 1 pm ET Zoom
Drawing on selected pre-1800 archival materials from the Stephen O. Murray and Keelung Hong Special Collections at the MSU Libraries, this special online talk and discussion will present the interactions and "translations" between early modern English and Muslim travelers and empires, with a focus on the Ottoman (Turkey) and Mughal empires (India). As the frontiers of geographical knowledge were expanding and changing, so were the cultural, linguistic, religious, and racial/ethnic coordinates by which Europeans (Christians) and Muslims defined their own identities. These changes figure in many cross-cultural "encounters," which reveal the process of confronting "otherness" -- both as real and imagined – and as specters or projections of familiar fears and fantasies. This talk will look afresh at the concept of the "encounter" in the context of Anglo-Muslim interactions, with a thematic emphasis on representations of Islamic cities and cultures from the perspective of English travelers, emissaries, and ambassadors who visited these empires. Selections from the books will be on display via Zoom, presented by Tad Boehmer, Curator of Rare Books. Professor Singh's talk will be followed by facilitated small group discussions.
Register here (free) to attend this online event
Text excerpts

Welcome to the World of Early Books Covering the Anglo Muslim Encounters! Read before the March 4th event.
Join us for an all-new Muslim Journeys scholar-led book (and film) discussion series! We will have one session in October 2021 and three events in Winter-Spring 2022. The events include a short lecture from a scholar and small group discussions of the book. Participants are encouraged to read the book ahead of time. Free and open to the public!
Autobiography & Memoir
I Was Their American Dream by Malaka Gharib
The Autobiography of Malcolm X: As Told to Alex Haley

The Bosnia List by Kenan Trebincevic with Susan Shapiro

The Butterfly Mosque by G. Willow Wilson

House of Stone: A Memoir of Home, Family, and a Lost Middle East by Anthony Shadid

Istanbul: Memories and the City by Orhan Pamuk
Comics & Graphic Novels
I Was Their American Dream by Malaka Gharib
The Arab of the Future: A Graphic Memoir: A Childhood in the Middle East (1978-1984) by Riad Sattouf
Green Lanterns: Vol. 1 Rage Planet (Rebirth) DC Comics
Ms. Marvel: No Normal by G. Willow Wilson
Persepolis: The Story of A Childhood by Marjane Satrapi
Yes, I'm Hot in This: The Hilarious Truth about Life in a Hijab by Huda Fahmy
Mystery & Thriller
The Unquiet Dead by Ausma Zehanat Khan
The Lover by Laury Silvers
History & Politics
American Islamophobia: Understanding the Roots and Rise of Fear by Khaled A. Beydoun
Meherjaan (film directed by Rubaiyat Hossain)
This Muslim American Life: Dispatches from the War on Terror by Moustafa Bayoumi
Prince Among Slaves (film directed, produced and written by Andrea Kalin; based on the book by Terry Alford)
What the Eyes Don't See: A Story of Crisis, Resistance, and Hope in an American City by Mona Hanna-Attisha
Thomas Jefferson's Qur'an: Islam and the Founders by Denise A. Spellberg
Religion
The Art of Hajj by Venetia Porter
The Children of Abraham: Judaism, Christianity, Islam by F.E. Peters
Muhammad: A Very Short Introduction by Jonathan A. C. Brown
The First Muslim by Lesley Hazleton
The Story of the Qur'an: Its History and Place in Muslim Life by Ingrid Mattson
from the Muslim Journeys Bookshelf: "Pathways of Faith" theme
Acknowledgements
Bridging Cultures Muslim Journeys was a project of the National Endowment for the Humanities.
X: A Novel was a Great Michigan Read from the Michigan Humanities Council.
Community partners have included: The Islamic Society of Greater Lansing, The East Lansing Interfaith Clergy Association, Truth Racial Healing and Transformation of Metro Lansing, Capital Area District Libraries, East Lansing Public Library, LATTICE (Linking All Types of Teachers to International Cross-Cultural Education).
Poetry
E-mails from Scheherazad by Mohja Kahf
A Rumi Anthology edited and translated by Reynold A. Nicholson
Historical Fiction
A Golden Age by Tahmima Anam
The Moor's Account by Laila Lalami
The Lover by Laury Silvers
Young Adult Fiction
Does My Head Look Big in This? by Randa Abdel-Fattah
X: A Novel by Ilyasah Shabazz with Kekla Magoon
Internment by Samira Ahmed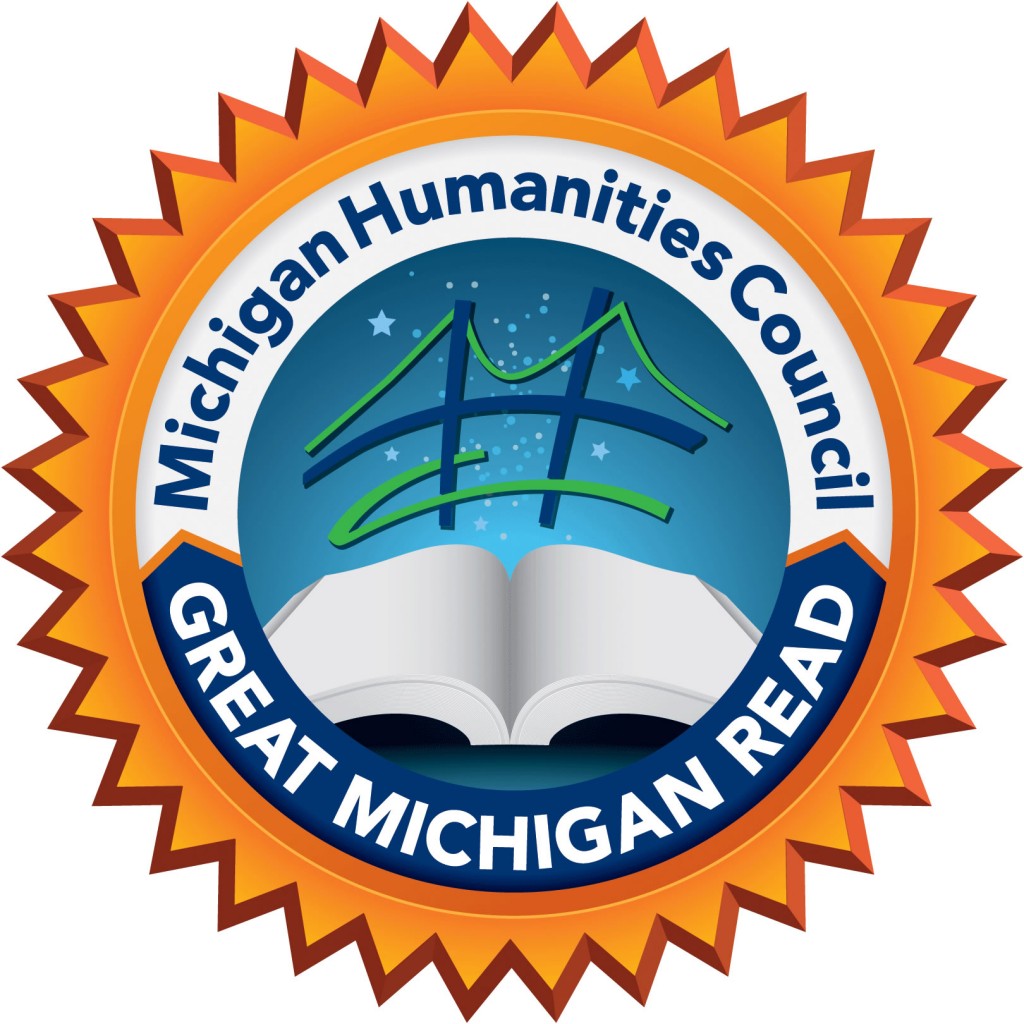 Librarian
Deborah Margolis