Skip to Main Content
It looks like you're using Internet Explorer 11 or older. This website works best with modern browsers such as the latest versions of Chrome, Firefox, Safari, and Edge. If you continue with this browser, you may see unexpected results.
Ask a Business Librarian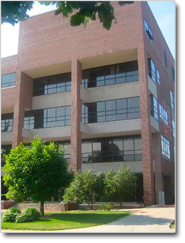 Gast Business Library
Michigan State University
Law College Building
648 N. Shaw Lane, Room 50
East Lansing, MI 48824-1300
(517) 355-3380

Comprehensive Financials
These resources provide several years of financial information such as SEC filings and annual reports for public and some private companies.
EDGAR

Search for company filings and forms from the Securities and Exchange Commission. Also allows you to search the full text of annual reports and filings from 1994-present.
Historical Data & Annual Reports
Resources providing historical financial data and annual reports.
See also the Filings/Annual Reports tab for more sources, especially for Pre-EDGAR filings.
Mergent Archives (previously WebReports)

This link opens in a new window

Provides access to historical company information. Contains historical annual reports dating back to the early 1900s, digital copies of the printed volumes of Moody's/Mergent Manuals which are yearly company and municipal directories dating back to the early 1900s, historical industry reports for the major industries in North America, Latin America, Europe, and Asia Pacific, Ford Equity Research Reports, Hoover's Historical Collection of Handbooks, D&B Million Dollar Directory dating back to 1959, and the D&B Industry Norms and Key Business Ratios Archive.

ProQuest Historical Annual Reports

This link opens in a new window

Contains decades of annual reports from hundreds of top North American companies. **Macs may have trouble opening PDFs. Click the "i" button for info**

Mergent Online

This link opens in a new window

Provides comprehensive company data for U.S. and International public and private companies. Mergent is good for finding company financials, SEC filings (US only) current and historical annual reports for U.S. and International public companies, stock information, and executive information. It also has company history, competitors, company ownership (i.e. institutional holdings, insiders, etc.), corporate calendar, company news, industry profiles, and country profiles. ***To search the private companies, select D&B Private Company Database. Includes separate tabs for Mergent Supply Chain, Mergent Bond Viewer, and Mergent Investext.***