Skip to Main Content
It looks like you're using Internet Explorer 11 or older. This website works best with modern browsers such as the latest versions of Chrome, Firefox, Safari, and Edge. If you continue with this browser, you may see unexpected results.
Business Electronic Resources A to Z
ATTENTION: You are responsible for understanding the Database Usage Policy before using any database.
Information on Selected Resources Computers.
Don't know where to start? See our Course & Research Guides.
Ad$pender

**Access is allowed for only 3 users at a time.**
Provides advertising expenditure data for categories and products including specific brands and companies across several media types and markets with data going back to 1995.

AdForum

Provides access to a gallery of various types of ads (TV, radio, print, interactive, etc.), directories of ad agencies and production companies, and advertising news. The ads date back to 1999 with some older ones. ***For free ad downloads use the code 44RH7A.***

Advertising Age and Data Center

Provides access to the AdAge web site including their articles, DataCenter, and Creativity section. The DataCenter contains information on top advertisers, media, agencies, spending, employment statistics, surveys, and more. The Creativity section is a gallery of ads.

Applied Science & Business Periodicals Retrospective Index

**Access is allowed for only two users at a time.**
Indexes and cites historic periodicals that include articles from 1913-1983 on the most important events, issues and trends in the history of business and industry and the applied science and technology fields.

Automotive News Data Center

**Contact silverbr@msu.edu if you need AutoNews content while the library is closed.
Available only in the Business Library at the selected resources computers. Access is allowed for only one user at a time. See staff at the circulation desk who will log you in.**
Provides access to data on the automotive industry including automotive and brands sales, dealerships, production, prices, and used car data.

BCC Research

Contains market research reports on topics in these industries: life sciences, materials, sensors, energy and the environment, and commerce including technology, manufacturing, finance and more.

BizMiner

Provides composite financial analysis, including detailed balance sheets, covering a very wide range of industries and U.S. geographies up to the national level and down to zip code.

Blackwell Reference Online (now on Wiley Online Library)

Blackwell Reference Online content has moved to the Wiley Online Library, which contains online versions of authoritative reference publications in Philosophy, Religion, Literature, Cultural Studies, History, Business, Economics, Sociology, Psychology, Linguistics and many other subjects.

Bloomberg

**This resource is only available in the Financial Analysis Lab in the College of Business and the Business Library on one of the Selected Resources computers to only College of Business faculty and students.**
Current and historical financial information on individual equities, stock market indices, fixed-income securities, currencies, commodities, and futures for both international and U.S. markets. Also has company profiles and financial statements, analysts' forecasts, and news.
NOTE: The Academic version has limited downloading capabilities. When using material from this database in reports and presentations, vendor contract requirements dictate that you must include the phrase, "Used with permission of Bloomberg."

Business Abstracts with Full Text (H.W. Wilson)

Contains full-text and article abstracts from business publications. Also includes product evaluations, interviews, biographical sketches, corporate profiles, obituaries, surveys, statistical rankings, book reviews and reports.

Business Book Summaries

Provides summaries for business books. Includes some summaries translated into Chinese, French, German, and Spanish.

Business Education in Video

Provides access to videos that focus on all aspects of the global business environment. Executive interviews, case studies, documentary films and more from a wide range of publishers are featured. It is also the first-ever collection to offer access to archival video content from Bloomberg TV. Produced by Alexander Street Press.

Business Insights: Global

Great first database for community entrepreneurs. Includes company profiles, industry and market research reports, SWOT analysis, financial ratios, and news.

Business Rankings Annual

Provides compiled rankings of companies and brands on a variety of criteria.

Business Source Complete

Provides access to articles in scholarly, peer-reviewed business journals, trade journals and business news publications. Includes the full-text of the Harvard Business Review. Also includes company profiles, investment research reports, industry reports, market research, country reports, SWOT analyses, and more.

Business Source Complete - Business Searching Interface

This enhanced business searching interface of BSC provides easy access to full text company financial data, investment research reports, industry reports, market research reports, country reports, company profiles, SWOT analyses, and more.

CAB Abstracts

CAB covers all aspects of agriculture in the broadest sense, including leisure, recreation, tourism, and rural development. Contains journal articles, books, conferences, and more.

CB Insights

**Register for a CB Insights account using your MSU email address. If after logging in you get a message saying your account expired, contact info@cbinsights.com to request your account be reset.**
Provides venture capital and angel investment data from across the world on the financing of startups, allowing you to analyze trends across industries, research individual funders and companies, and track hiring and valuations.

CFRA MarketScope Advisor

Provides industry surveys on 55 broad industries and financial reports and screening tools on Stocks, ETFs, and Mutual Funds using data from S&P.

China Data Online

Provides data on China, including macroeconomic statistics, economic reports, city statistics, regional statistics, industrial statistics, yearbooks, etc.

Communication & Mass Media Complete

Provides journal articles and abstracts in the areas of communications, mass media, and related fields.

Conference Board

Provides proprietary management research and economic analysis, including articles from The Conference Board Review. Research reports include surveys and case studies of the world's most influential companies.

Consultants & Consulting Organizations Directory

Provides information on firms and individuals from the U.S. and Canada in the consulting services industry.

Data Axle Reference Solutions

Contains directory information on over 14 million U.S. and over 1.4 million Canadian businesses, including detailed information for private companies and franchise locations. ***Previously known as ReferenceUSA.***

Derwent Innovations Index

Patent information from Derwent World Patent Index® as well as patent citation information from Patents Citation Index®.

Diplomat

The Diplomat includes articles on international current-affairs, geo-political trends, defense and intelligence, environment, human security, development, arts, social trends, and culture for the Asia-Pacific region.

EconLit

Contains citations, with abstracts, to articles from more than 400 economics journals. In addition, subject indexing and abstracts of books and subject indexing of dissertation titles are included. Corresponding printed sources are: Journal of Economic Literature, Index of Economic Articles, and Cambridge University Press Abstracts of Working Papers in Economics.

Economist Historical Archive

Contains every page of every issue of The Economist published from 1843 to 2011 and provides an invaluable perspective on the great events of the 19th and 20th centuries and offers tracking and comparison of economic and political trends across continents and centuries.

Economist Intelligence Unit Country Profiles & Reports

Provides background and historical context of current economic and political events along with in-depth analysis of political and economic trends for countries and regions.

eMarketer

eMarketer provides market research information about the Internet, e-business, online marketing, and emerging technologies. Includes analyst reports, daily research articles, and e-business and online marketing statistics.

EMIS Intelligence

Provides news, industry information, and company and financial data direct from more than 80 emerging markets in Asia, Latin America, Central and Eastern Europe, the Middle East, and Africa.
Encyclopedia of American Industries

Provides detailed information on a wide range of industries in every realm of American business.

Encyclopedia of Major Marketing Campaigns

Covers nearly 500 major marketing campaigns that appeared from 1990 to 2005. Articles look at the campaign's historical context, target market, expected outcomes, competition, strategy, and campaign outcome (what worked, what didn't and why).
Entrepreneurial Studies Source

Entrepreneurial Studies Source is an essential database for business students and researchers, providing the latest insights on entrepreneurship and small businesses topics. It offers full-text business journals, magazines, reference books, case studies and company profiles.
E-Reference Books and Directories

A collection of books and directories found online covering the topics general business, accounting, finance, management, marketing, advertising, company information, supply chain, hospitality, information technology, and hot topics.
eStatement Studies

RMA's eStatement Studies financial risk ratio benchmarks and industry default probabilities and cash flow measures.

Europa World

Europa World is the online version of the Europa World Yearbook, one of the leading reference sources on international affairs. It covers political and economic information on over 250 countries, plus international organizations.

Factiva

**Access is allowed for only 6 users at a time.**
Provides full-text articles from leading business newspapers, magazines, and wire services worldwide, including The Wall Street Journal. Also provides company, industry, and market information.

Faulkner's Advisory for IT Studies (FAITS)

Provides reports on IT infrastructure, telecommunications, data networking, wireless communications, security, enterprise systems, application development, the Internet, technology vendors and more.

Foundation Directory Online Professional

According to the Foundation Center, the Foundation Directory Online Professional (FDOP) database provides subscribers with unprecedented access to a wide array of timely, comprehensive information on grantmakers and their grants. Includes information on nearly 80,000 foundations, corporate giving programs (with sponsoring company information), and grantmaking public charities, as well as a searchable database of 500,000 recently awarded grants.

Frost & Sullivan

***Faculty can have access to the PDFs of the reports but must

contact a Business Librarian

to request access.*** Provides in-depth market analysis and technical reports in specialized industries including healthcare, aerospace & defense, chemicals, and energy.

Gale Business: DemographicsNow

DemographicsNow provides demographics and comprehensive business and residential information for users to assess business viability, create sales leads and/or marketing mailing lists, analyze population trends, find potential sponsors and donors, and much more. DemographicsNow's versatility will make it useful for those who want to start a business as well as those who want to take their established business to the next level.

Gale Directory Library

A directory of brand names and the companies that own them. Entries includes basic information about the companies. It includes directories from the 32 edition (2009) to current. You may need to search by publication title.

Gale General OneFile

Provides access to articles, newspapers, newswires, and full indexing of The New York Times, Wall Street Journal, Washington Post, Los Angeles Times, and more.

Gale OneFile: Business

Provides access to articles from business and trade journals covering all business disciplines including accounting, economics, finance, marketing, management and strategy, as well as business theory and practice.

Gale OneFile: Economics and Theory

Provides access to full-text academic journals and magazines focusing on topics in economics and related fields--with a strong emphasis on titles covered in the American Economic Association's EconLit bibliographic index.

Gale OneFile: Entrepreneurship

deal for business schools and entrepreneurs, Small Business Collection is updated daily and provides insights, tips, strategies, and success stories. Users find more than 500 subject-appropriate, active, full-text periodicals, including: Beverage Industry, Black Enterprise, Economist, Entrepreneurship: Theory and Practice, HR Magazine, Real Estate Weekly, Restaurant Business, Tea & Coffee Trade Journal, And more.

Gale OneFile: Hospitality and Tourism

Hospitality, Tourism, and Leisure Collection provides access to scholarly journals, magazines, and trade publications that cover topics including the cultural and economic aspects of travel and tourism. The database offers current and relevant content that provides well-rounded coverage of both the historical and current state of affairs in the hospitality and tourism industries. The curious traveler will also find a wealth of information, from contents on state parks and information on planning a vacation to full-text travel guides from Fodor's.

Gale Virtual Reference Library

Includes over 200 reference works in the humanities, social sciences, and the sciences.

Gallup Analytics

Gallup Analytics is an online platform that provides subscribers with access to nearly a century of U.S. data and a decade of global tracking data from the Gallup World Poll.

Gartner

Gartner provides time-critical information through direct access to top IT industry analysts combined with immediate access to market intelligence data and relevant product information. See

https://tech.msu.edu/technology/gartner-research/

for more information.

Global Commodities: Trade, Exploration, and Cultural Exchange

This resource brings together manuscript, printed and visual primary source materials for the study of global commodities in world history. The commodities featured in this resource have been transported, exchanged and consumed around the world for hundreds of years. They helped transform societies, global trading operations, habits of consumption and social practices.

globalEDGE

Created by MSU's Center for International Business Education and Research (MSU-CIBER), globalEDGE provides insight into global business activities. Includes country profiles with corporate culture and risk, statistics, industry overviews, news, and more.

Going Global

This resource provides country-specific career guides, city-specific career guides for large cities in the US and Canada, job and internship postings, H-1B information and an employer directory.

GuideStar Pro

**Access is allowed for only 3 users at a time.**
GuideStar Pro provides mission, program, and financial information on 1.8 million nonprofit organizations. Data includes revenue tables, expense tables, and balance sheets, as well as organization reviews, annual reports, key personnel, and access to IRS 990 Forms.

HeinOnLine

HeinOnline is Hein's premier online product with more than 120 million pages of legal history available in an online, fully-searchable, image-based format. HeinOnline bridges the gap in legal history by providing comprehensive coverage from inception of more than 2,100 law and law-related periodicals. In addition to its vast collection of law journals, HeinOnline also contains the Congressional Record Bound volumes in entirety, complete coverage of the U.S. Reports back to 1754, famous world trials dating back to the early 1700's, legal classics from the 16th to the 20th centuries, the United Nations and League of Nations Treaty Series, all United States treaties, the Federal Register from inception in 1936, the CFR from inception in 1938, and much more.

Historical Statistics of the United States: Millennial Edition

Statistical series on subjects ranging from population and land area to production figures for crops and manufactured products. Detailed documentation provides brief histories of the statistical series and source materials.

Hospitality & Tourism Complete

Covers scholarly research and industry news relating to all areas of hospitality and tourism. Includes full-text articles, company and country reports, and books.

IBISWorld

Provides readable high level analysis for industries from the United States, some US states, worldwide, and in Canada and China. Includes supply chain, market share, and ease of entry industry data.

IMF eLibrary

The International Monetary Fund's (IMF) eLibrary simplifies analysis and research with direct access to the IMF's periodicals, books, working papers and studies, and data and statistical tools. Users will find information and perspective on macroeconomics, globalization, development, trade and aid, technical assistance, demographics, emerging markets, policy advice, poverty reduction, and so much more.

Intelliconnect

***It is necessary to create a personal account to access this resource.***
Provides federal and state taxes news and legislation. Includes Federal Tax Reporter, Federal Estate and Gift Tax Reporter, and Federal Excise Tax Reporter; full text of rulings, IRS publications, and more.

International Country Risk Guide (via Nexis Uni)

Provides in-depth analysis of factors that could affect business, trade or investments in countries worldwide from the PRS Group. It also provides a detailed country-by-country breakdown of the comparative risks of operating in, investing, or lending to particular countries.

International Directory of Company Histories

Provides information on more than 11,000 influential and emerging companies worldwide including background and history of a company, merger and acquisition activity over time, the impact of particular sales and marketing campaigns, the effectiveness of executive leadership, and much more. ***Includes other directories and reference titles. Browse or search publication title to get to this title only.***

International Financial Statistics Online

Data covering more than 200 countries and country groupings. Topics include: balance of payments, interest rates, national accounts, prices, production, trade, and population. Updated monthly.

Inter-university Consortium for Political and Social Research (ICPSR) Data Archive

The Inter-university Consortium for Political and Social Research (ICPSR), established in 1962, is an integral part of the infrastructure of social science research. ICPSR maintains and provides access to a vast archive of social science data for research and instruction. Search this site for holdings. Data downloads are free of charge by registering with an MSU email address.

ISI Citation Databases

Includes the Arts & Humanties Citation Index, Social Sciences Citation Index, and the Science Citation Index.

JSTOR

Searchable database of the full text of journals in anthropology, Asian Studies, business, ecology, economics, education, finance, history, literature, mathematics, philosophy, political science, population studies, and sociology. Years available vary with each title, but the most recent issues available in JSTOR will be 4-5 years old.

J. Walter Thompson: Advertising America

The J. Walter Thompson Company Archive documents the history, operation, policies and accomplishments of one of the world's largest and oldest advertising firms. The papers here reveal many aspects of twentieth-century cultural, social, business, marketing, consumer and economic history while investigating the human psyche.

Mango Languages

Mango Languages uses real-life situations, conversational immersion, along with authentic content (through full-featured films), to teach a new language through an easy, interactive, and self-paced online system. Available on any mobile device, Mango Languages features over 70 foreign language, 18 ESL, and over 30 specialty courses taught by native speakers.

MarketLine

Provides companies profiles, industry reports, country and city information, case studies, financial deals, industry social media influencers, and news articles. Many of the company profiles have SWOT analyses and the industry reports have Porter's Five Forces analyses.

Market Research and American Business, 1935-1965

Market Research and American Business, 1935-1965 provides a unique insight into the American consumer boom of the mid-20th century through access to the complete market research reports of Ernest Dichter, the era's foremost consumer analyst, market research pioneer and widely-recognized 'father' of Motivational Research.

MarketResearch.com Academic

Contains market research reports from Freedonia Focus and Kalorama Information covering industries in the areas of Food & Beverage, Technology & Media, Heavy Industry, Life Sciences, Consumer Goods, Service Industries, and the Public Sector. There are also demographics reports.

Market Share Reporter

Provides compilations of reported market share data on companies, products, and services for the U.S., Europe, and international markets. ***Accessible through the Gale Directory Library. Select Market Share Reporter from the Directories titles. Sometimes doesn't load properly in Chrome. Clear browser history or try Firefox.***

Marquis Who's Who

Marquis Biographies Online, a 'high-speed', searchable online database, features comprehensive profiles on over 1,444,914 million of the most accomplished individuals from all fields of endeavor including: government, business, science and technology, the arts, entertainment, and sports.

MasterFILE Complete

Broad collection of popular full-text magazines and reference books. Contains Consumer Reports. Covers subjects including: business, health, education, fitness, sports and leisure, personal finance, general science, multicultural issues, DIY, and fashion. Also includes photos, maps, and flags.

Mental Measurements Yearbook with Tests in Print

The Mental Measurements Yearbook (MMY) provides a comprehensive guide to contemporary testing instruments and Tests in Print serves as a comprehensive bibliography to all known commercially available tests that are currently in print in the English language.

Mergent Archives (previously WebReports)

Provides access to historical company information. Contains historical annual reports dating back to the early 1900s, digital copies of the printed volumes of Moody's/Mergent Manuals which are yearly company and municipal directories dating back to the early 1900s, historical industry reports for the major industries in North America, Latin America, Europe, and Asia Pacific, Ford Equity Research Reports, Hoover's Historical Collection of Handbooks, D&B Million Dollar Directory dating back to 1959, and the D&B Industry Norms and Key Business Ratios Archive.

Mergent BondViewer

Contains US taxable and municipal fixed income data including both issuer and bond level terms and condition data, US taxable bonds, municipal bonds and retail notes. ***
Sometimes doesn't load properly in Chrome. Clear browser history or try Firefox.***

Mergent Dun & Bradstreet Historical Private Companies Dataset

***It is necessary to create a free personal account to access this resource.***
Contains historical company data from Dun & Bradstreet going back to 1968. Content includes sales figures, employee counts, addresses, family tree, and more company details.

Mergent EventsData

***Access is allowed for only five users at a time.***
Mergent EventsData provides information on corporate actions including mergers, bankruptcy, name changes, etc., corporate dividends including stock splits, corporate fixed income bonds, unit investment trusts, and municipal called bonds.

Mergent First Research

Provides basic US and global industry reports with a market analysis including competitive landscape characteristics, operating conditions, business challenges, industry trends, current and historical industry growth, and more. It also contains state profiles, sales and marketing communications templates, and an industry prospector which ranks industries based on certain characteristics.

Mergent Intellect

Provides access to D&B's Hoover's private and public U.S and international company data. It also contains a directory of U.S. consumers, industry profiles, and more.

Mergent Investext

Investext provides analyst research reports on companies and industries from top investment banks, brokerage firms, and consulting firms worldwide. Coverage is global and dates from the 1980s to the present.

Mergent Key Business Ratios

Provides access to D&B's industry benchmarking or ratios data. Historical information is also available in Mergent Archives.

Mergent Online

Provides comprehensive company data for U.S. and International public and private companies. Mergent is good for finding company financials, SEC filings (US only) current and historical annual reports for U.S. and International public companies, stock information, and executive information. It also has company history, competitors, company ownership (i.e. institutional holdings, insiders, etc.), corporate calendar, company news, industry profiles, and country profiles. ***To search the private companies, select D&B Private Company Database. Includes separate tabs for Mergent Supply Chain, Mergent Bond Viewer, and Mergent Investext.***

Mergent Supply Chain

Provides comprehensive coverage of companies--their products, major customers, suppliers, partners, and industries. Covers all companies traded on the NYSE, AMEX and NASDAQ. ***It is a part of Mergent Online. It has its own tab on the main page and also a tab on the company page.***

Mintel

Provides market research reports covering global consumer markets, with an emphasis on U.S. and European markets. The reports analyze market share, segmentation, trends, and consumer demographics. Also, has new product introductions in the consumer packaged goods market worldwide. Useful for anyone keeping track of trends in ingredients, packaging, and new market categories including food, beverages, beauty and personal care, household goods, and pet care. ***Formerly: Mintel Academic Reports and Mintel GNPD***

PolicyMap

Policymap is an online data and mapping application that gives access to over 15,000 indicators related to housing, crime, mortgages, health, jobs, demographics and education. Data are available at all common geographies (address, block group, census tract, zip code, county, city, state, MSA) as well as unique geographies like school districts and political boundaries. Data come from both public and proprietary sources. Many of the public files are available for download. Through PolicyMap, you can access all data in interactive maps, tables, charts, reports and through a unique analytic tool. You may also upload your own address level data and share your data and interactive maps with others.

Includes plumbing and kitchen data from 2011-2015 US Census Annual Community Survey.

Nexis Uni

A comprehensive resource for U.S. and international companies as well as newspaper articles, transcripts and web news worldwide, along with legal materials from U.S. and international jurisdictions. **To use Company Dossier, pop up blocker must be turned off.**

To construct and download in bulk full text corpora derived from newspapers, newswires and legal and trade publications from this database database, use

Text Assembler

.

OECD iLibrary

OECD iLibrary is the online library of the Organisation for Economic Cooperation and Development (OECD) featuring its books, papers and statistics and is the gateway to OECD's analysis and data. OECD iLibrary also contains content published by the International Energy Agency (IEA), the Nuclear Energy Agency (NEA), the OECD Development Centre, PISA (Programme for International Student Assessment), and the International Transport Forum (ITF).
New Strategist Titles

Several marketing books including the Who's Buying series and more.

Oxford Handbooks in Business & Management

Containing essays with extensive referencing to further reading, the handbooks offer both thorough introductions to topics in the discipline, and a useful reference resource for scholars, advanced students, and practitioners. Includes topics like Corporate Social Responsibility, Entrepreneurship, International Business, and more.
Richard K. Miller & Associates Publications

RKMA publishes handbooks focused on marketing and the consumer marketplace. Handbooks are: Business-to-Business Marketing; Consumer Behavior; Consumer Marketing; Consumer Use of the Internet & Mobile; Entertainment, Media & Advertising Market Research Handbook; Healthcare Business Market Research Handbook; International Consumer Markets; Leisure Business Market Research Handbook; Restaurant, Food & Beverage Market Research Handbook; Retail Business Market Research Handbook; Sports Marketing; and Travel & Tourism Market Research Handbook
Ask a Business Librarian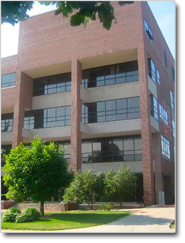 Gast Business Library
Michigan State University
Law College Building
648 N. Shaw Lane, Room 50
East Lansing, MI 48824-1300
(517) 355-3380